Setting up a Seeds auto purchase plan
This is for those that have been asking if the sale contract can receive more than your weekly buy limit and just pay it out weekly; or, for those who are wanting to make routine weekly purchases.
This would have been difficult for us to code directly into the site (and we're focused more on building regenerative economy protocols and not tools like this) so, we have a work around.
If you don't want to have to remember to buy Seeds each week you can set up automatic weekly purchases that you set up once and you're done.
Discover the dollar amount you're able to buy each week
Copy "your" Bitcoin address
Now that you know the maximum you can buy each week (so you don't set up a payment higher than this number) and you have your Bitcoin address you're ready to move on to step 2.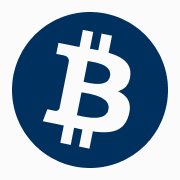 Buy Bitcoin with your bank account
Swan Bitcoin is a service expressly built with automatic purchases in mind.
And set up a plan to automatically buy Bitcoin and for it to go to your above address. Then each time you purchase Bitcoin and it goes to your wallet it will be converted into Seeds and sent to automatically to your account.
Select a USD amount less than your maximum weekly purchase limit.
Now that you don't have to worry about buying Seeds each week. Take the time you saved to plant a garden and enjoy knowing that it's all going to be taken care of for you!